Enquiry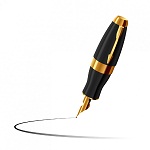 Who We Are
Inspiring Souls has been founded by Col Sudhir Sinha. The team at Inspiring Souls is focused towards helping organizations and individuals to develop self-motivated and self-realized leaders at all levels.Col Sudhir Sinha believes that the single most important factor which contributes towards success of any enterprise is the motivation level of every individual in the enterprise. It's the motivation which gets you started and sustains your effort towards achieving success.The focus of our workshops/sessions is on causing self-realization within individuals which results in sustained and permanent positive change in an individual.

WHO IS COL SUDHIR SINHA?

He who has sailed the rough seas can only teach you how to survive a storm.
He who has fought and won can only teach you how to win.
He who has faced challenges in life can only teach you how to challenge life.

Col Sudhir Sinha is an alumnus of the world famous National Defence Academy, Khadakvasla. He has served in the Indian Army for 24 years before he decided to convert his dreams into reality. To bring out the Entrepreneur, Trainer and Motivator in him he went on to establish a top class Delhi Public School in Pune, of which he has been the COO as well. Now he is deeply into Leadership Training, Motivational Workshops, TeacherTraining & Motivation. He also provides consultancy to schools for improving their teaching-learning process.

Life's a Classroom

Col Sinha firmly believes that, 'Life is a series of experiences loaded with lessons. Our job is to always pick up the right ones from each day of our lives.' This he has practiced in his life by facing all life-shattering problems fairly and squarely- be it cascading personal tragedies, money loss or any other setbacks. The most amazing fact about him is that while being in the thick of all the problems he kept winning. He won the 'Overall Best Student Award' in one of the toughest course at Institute of Armament Technology , Puneand also winning the 'Overall Best Sportsman Award' of DRDO West Zone during the most trying period of his life. Those who come across him get possessed by his infectious smile and hearty laughter.

Trail-blazer

Col Sinha is literally a Human Dynamo. He affirms, "To achieve something in life you must dream". He shows people and organizations the way to achieve the impossible and how to have 'Chuk De' outlook about life. He points out that he learnt the spirit of 'Chuk De' from the personal tragedies, the setbacks and the challenging life in the Army. He believes,"Setbacks and opportunities are a matter of one's own attitude."

PASSION FOR TRAINING AND MOTIVATING PEOPLE


Internationally Acclaimed Teacher Trainer & Motivator : He has a tremendous passion for teaching and training. Recently in the last week of April 2012 he was invited by the Indian School Board of Oman for training their teachers and deploying TeaQIP in their schools. Col Sinha has also been invited by educational authorities of Sri Lanka from 18 to 21 June 2012 to discuss teacher training and deployment of TeaQIP in schools. He has been conducting teacher training as a visiting faculty for Cambridge University Teachers Training Institute, Pune, and for teachers of various schools like Symbiosis Group of Schools, various Delhi Public Schools, GG International School, Pune, Sarhad School, Pune, Vidya Valley School, Pune, Shantiniketan School, Kolhapur, Cambridge School, Sangli etc. Many of his writings on education related subjects have been published in Times Of India from time to time. He is a very sought-after motivational speaker and a passionate trainer.

Corporate Training : He conducts workshops for the corporate sector on 'Managerial Effectiveness', 'Customer Centricity', 'Inter-personal Skills', 'Selling Skills, 'Team Leadership', 'How to Sell Yourself', 'How To Be The Ideal Boss', 'Human Engineering', 'Self Motivation', 'Personality Development', 'Attitude and Life Concepts', etc. Some of his clients are, Vodafone, Hero Honda, Airtel, Serum Institute of India, Maruti Suzuki, Reliance Big TV, Mahindra Navistar, Uninor, Carraro India, Kirloskar Brothers etc.

Personal Development : He conducts sessions on 'Self Motivation', 'Building Positive Attitude', 'How to Face Your Setbacks', 'True LifeConcepts', '3 Cheers To Life', 'Life's Great Lessons', 'Bringing up Great Children' etc.

AN INVENTOR

AN INVENTOR OF TeaQIP : Col Sinha has invented a unique program which is aimed at improving the quality of teaching in schools and colleges. It is called Teaching Quality Improvement Program (TeaQIP). It is a matter of pride that TeaQIP has been awarded an Indian Patent and is under consideration for grant of International Patent as well. TeaQIP is now drawing huge response from educationists in India and abroad in order to be implemented in their institutions. TeaQIP apart from many schools as mentioned above is being adopted in a big way in all the colleges and schools of Dr. DY Patil Pratisthan in Pune and Kolhapur.

A CONSULTANT FOR IMPROVING THE TEACHING QUALITY : His profound interest in teaching-learning process has led him to provide active consultancy to various schools and educational institutions in improving the standard of teaching-learning process by deploying TeaQIP and conducting Teacher Training and Motivation Workshops.